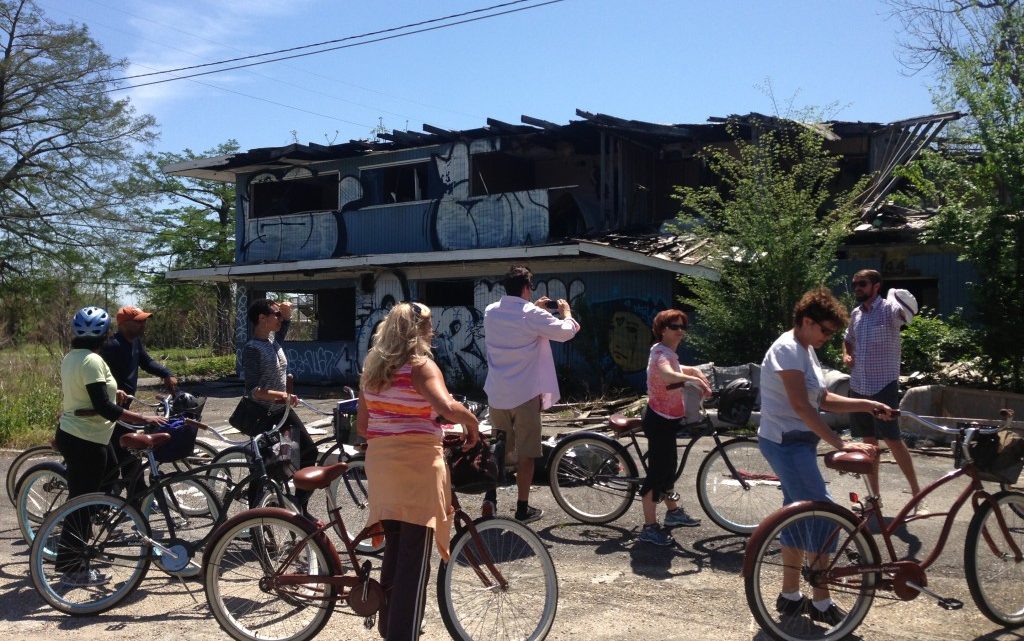 10 Best Guided Bike Tours in the USA
13 April 2018
Guided tours have become a really popular activity in the USA for the past few years. The whole point is to hop on your bicycle and let a guide provide you with a detailed tour. All you have to do is enjoy the tour and have enough energy to last through it.
Luckily, many of these tours involve some kind of food-eating activity as the inseparable part of them. Let's roll!
New Orleans Culinary Bike Tour
Organized in 8 riders per tour, the guide will show you the best way to experience New Orleans – through bike excursions. This is mainly targeted towards people who are into cooking – you'll visit a lot of culinary places in New Orleans.
North Fork Wine Tour
If you are more of a wine than food person, the North Fork wine tours is certainly a better option for you as it involves riding through the huge Long Island's vineyards, tasting great wines and getting cool discounts.
Brewery Tour – Portland, Oregon
Portland, Oregon abounds with breweries and it is only logical that people who like beer and cycling would consider this a heaven. It is a relatively short ride, but it involves a lot of beer-tasting. Be careful not to get drunk!
The Sunset Bike Ride and Dinner BBQ
Brooklyn, New York offers something pretty straightforward – a ride through the area that ends up with a BBQ party. You'll be passing through Greenpoint, Williamsburg and several parks before the sun comes down and the party starts.
The Lobster Roll Tour
Located in Portland, Maine, this tour is 32-miles long and it involves some really beautiful scenery. All of these is, as the title suggests, powered by the delicious lobster rolls which are consumed between the ride sessions.
The Hermit Road Grand Canyon Tour
This car-free path is long 6 miles and it is really educational as you will get to learn a lot about the Grand Canyon and the people who inhabited this area in the past. The tour is, of course, ended with watching the Sun setting behind the Canyon.
LA's Taco Tour
Go on a 9-mile long tour through the downtown of Los Angeles and get to know the spirit of the city, filled with tasty food. This ride is made for 10 riders and you'll also get to know some of the LA neighborhoods.
Teton Mountain Bike Paddle & Pedal
There is little chance that you will not like this national park, filled with beautiful nature that gives way for various activities – one of which is cycling. It is an unforgettable two-part ride!
Bainbridge Island Bike Tour
This marvelous ride starts in Seattle and continues into the beautiful nature of Bainbridge Island. It also involves a bit of ferry-riding! The island is then completely toured in a 5-hour long bicycle ride.
Chicago's Lakefront Neighborhoods Bike Tour
For just a bit more than $40, you will be able to go on an unforgettable cycling tour around Chicago, which includes breathtaking views and interesting guides who will make sure that you have the time of your life.