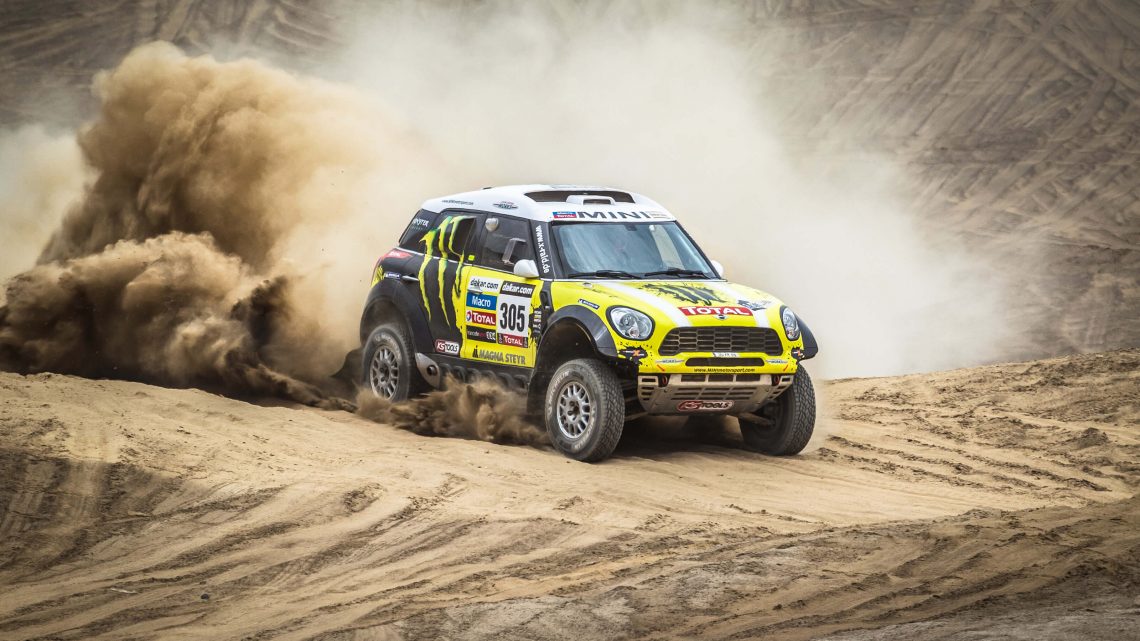 Dakar Rally race
17 February 2019
The Dakar Rally is an off-road endurance event considered one of the world's toughest rally races. Formerly known as the Paris–Dakar Rally, the race is organized by the Amaury Sport Organisation and had its first edition in 1978, currently being open to both amateur and professional riders, though the former category seems to dominate race entries. It is the most popular rally in the world, often attracting loads of bets every year. And if you are looking for a place to place your first bet, this review of Ladbrokes should be a nice place to start.
French motorcycle racer Thierry Sabine came with the idea for the rally in 1977 after an unfortunate experience. He got lost in the Libyan Desert while participating in the Abidjan-Nice Rally and promised to create a course into the dunes for others to enjoy the scenery.  
He accomplished his dream a year later, when the first edition of the ultimate off-road race took place and was won by motorcyclist Cyril Neveu.
The initial route designed by Sabine started in Europe, continued to Algiers and crossed Agadez before eventually finishing in Dakar. Most events since 1978 followed the route from Paris, France, to Dakar, Senegal.
Things have changed recently, due to security threats in Mauritania. In 2008 the rally had to be cancelled because of said security concerns, and the following year it left Africa to relocate to South America and remained there ever since.
Competitors can participate in four categories: trucks, cars, motorcycles and quads, and most of them are true off-road vehicles, not just modified road vehicles. Moreover, there are often cases when car manufacturers take advantage of the rally to put their new vehicles to the test.
As per the rally's regulations, racers have to complete every stage in their class and follow a certain route during each leg. They can use a map to get to the final point, but basically they have to find their own way, that's why many get lost.
There are several special sections racers can take part in, such as off-road, rocks, crossing dunes, mud, camel grass, erg; and each stage can cover up to 500–560 miles per day (800–900 kilometers). Around 500 racers from 50+ countries come to Latin America each year to compete in the 14-stage race.
What makes the race so appealing to adventure seekers is the peculiar terrain that competitors traverse, as it is much tougher than what they get in other conventional competitions, considering it goes through the grand sand dunes of the Atacama Desert and the majestic Andes mountains. This means that the racers have to compete not only against one another, but also against the extreme terrain conditions on an 8,000-mile (12,875-kilometer) racetrack that takes them through Argentina, Chile and Peru.
Due to these facts, the race has sparked some controversy and attracted critiques from environmentalists, who say many of the regions are not suitable for this kind of activity and the flock of people and vehicles. They state race organizers ignore the environmental damage drivers cause in their quest to find the most challenging course.
Despite all this, the rally still remains one of the most anticipated endurance events in the world, followed by millions of fans.