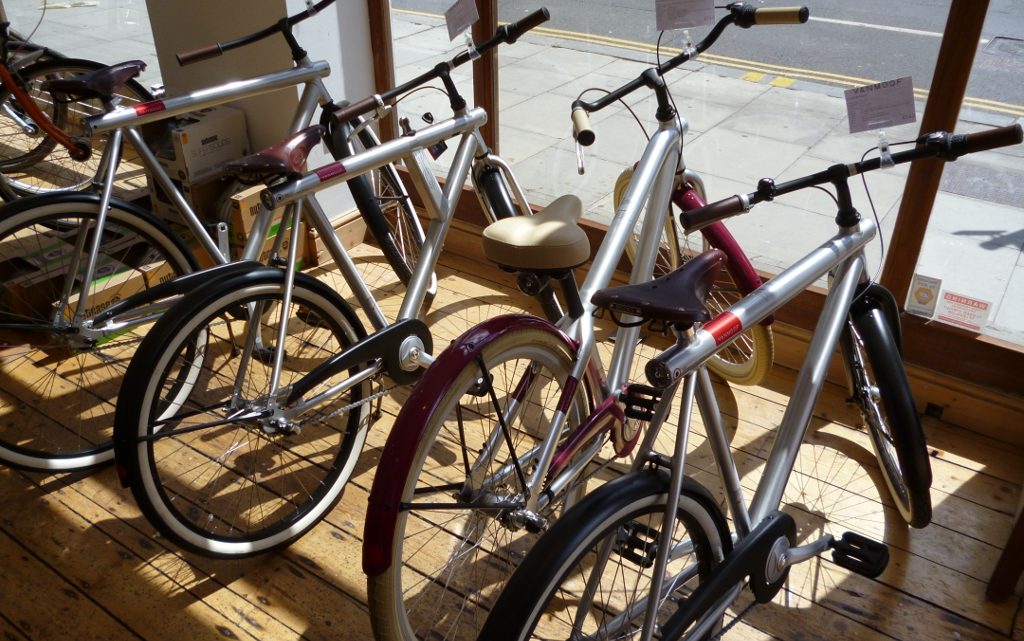 How to Choose a Bike
19 March 2019
Choosing the right bicycle if you do not already know a lot about cycling can be a daunting task. Kind of like deciding who's your favorite athlete from a plethora of athletes which you can read more about in your spare time. If you ask someone who is a cycling junkie they will bombard you with so much information that you will probably end up being even more confused in the end, and lists of top 10 bikes in the world probably won't be suitable for your level if you are just starting out.
In order to make the correct choice and end up with a bicycle that suits your needs and that you will be satisfied with for a long time, you just need to pay attention to several simple things. The bike that you choose will be a reflection of you and your cycling needs, so you should be asking yourself the following things.
Price Range
One common mistake that many people do when they are buying a bicycle is that they buy too much bike too soon. What we mean by that is that they become excited about cycling in the beginning and spend too much money on a bike that is too expensive. Kind of like how fans of different sports, like martial arts (which are now super popular in Poland and about which you can read on portalik24.pl if you're interested) might invest lots of money into the gear and get no payoff. After some time, if you become bored with cycling, you end up with a very expensive machine collecting dust in your garage.
So, it is important to set up a reasonable budget for your first bike, something that you feel comfortable with. Don't break the bank right away. You can always upgrade your bike if you 'outgrow' it in a technical way.
Riding Style
The next thing you should ask yourself is what are you going to use the bike for. Is it only for city rides and commutes to work and back home? Or are you going to take it on out-of-town trips on the weekends? Are there a lot of gravel trails around your home?
In case you just need a bike to commute, a city bike or a hybrid bike would do the work just fine. If you plan to go on longer rides and you live in a flat area, take a look at some entry-level road bikes. A mountain bike is perfect if you want to feel the excitement of off-road cycling.
Test Before You Buy
There are many retailers that sell bikes online on Amazon, so you can end up getting a very good deal. However, the downside is that you cannot try the bike out. Being able to sit on a bike and feel how it rides and how it fits you is eventually the most important thing in the purchasing process.
Therefore, it is best that you go to a local bike shop and let the professionals suggest the right size and fit for you. This way, you will enjoy your new two-wheeler for a long time.
Conclusion
As you can see, buying a bicycle does not have to be rocket science. All that you should realize is that your bicycle should be an extension of your needs. So, if you get the price range, your riding style, and your bike fit correctly, you will end up being happy with your bike and enjoy a pain-free ride for years to come.